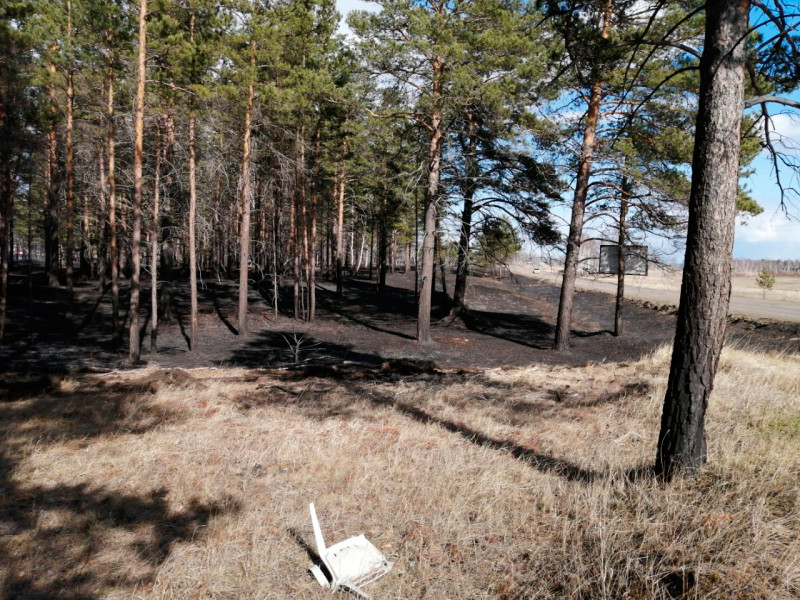 Ministry of Internal Affairs of Russia for Irkutsk Region
In the Irkutsk region, an 18-year-old forest arsonist was detained, through whose fault a fire broke out on an area of ​​about 20 hectares, according to the website of the Main Directorate of the Ministry of Internal Affairs for the region. The fire occurred the day before between the villages of Biliktui and Bolshaya Elan, Usolskiy region. It took several hours to localize and extinguish.
The police officers who arrived at the scene found several fires near the highway and drew attention to a young man who was behaving suspiciously. In the course of the survey, his probable involvement in the fire was revealed.
The young man said that he wanted to stop the ride to the village of Bolshaya Elan, but no one stopped. "I freaked out and started setting fire to the forest," the detainee said. According to him, he set fire to dry grass in four places.
A protocol was drawn up against the violator under Article 8.32 of the Administrative Code for violation of fire safety rules in forests. If his guilt is established by the court, in addition to the monetary fine, he will also have to pay the damage caused to the natural resources.
Since May 1, in the southern, central and western regions of the Irkutsk region, a special fire regime has been in effect, during which it is forbidden to make fires, burn garbage, cook food on an open fire or coals, and make herbs. With the introduction of medium and high classes of fire hazard, citizens are prohibited from visiting forests.
For violation of fire safety requirements under this regime, citizens face a fine from 2 to 4 thousand rubles, officials – from 15 to 30 thousand rubles, legal – from 200 to 400 thousand rubles.
Article Categories:
Politics