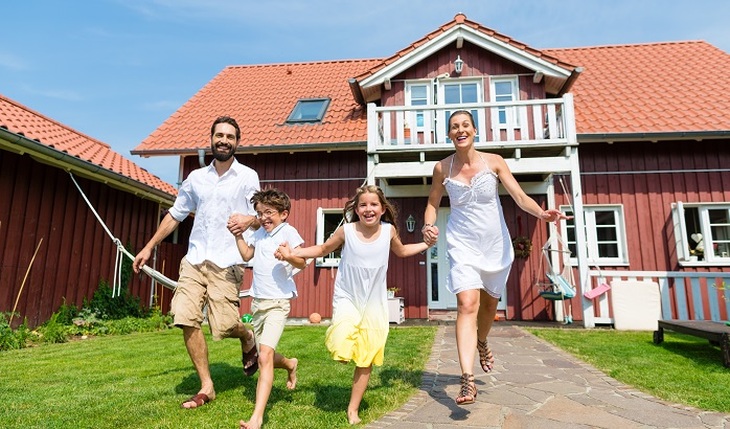 Individual housing construction (IZhS) outside the city, it turns out, stimulates not only the recently introduced preferential mortgage, at 6.5%, but also the so-called dacha deduction.
If your situation fits the conditions for applying this tax deduction to you, then you can receive up to 260 thousand rubles from the bounty of the Ministry of Finance to your account. This deduction was introduced last year, after which several million summer residents in Russia had a practical opportunity to receive this compensation.
So who can qualify for the payout today? The main thing is that you must be the owner of the land plot where the residential country house is built. It is also important that this property, completed and decorated in accordance with all the rules, is owned. The new tax exemption applies only to those buildings, the title to which was registered in 2019 or later. It doesn't matter when the land was acquired.
Remember: the state compensates not only the cost of housing, but also the cost of land, if a house is built on it. But there will be no deduction for an empty plot – only with completed construction!
Then it will be possible to receive 13% of the total expenses – both for land and for construction. And the house must be solid – with a foundation, the necessary communications, with at least three rooms, with a width of corridors of at least a meter.
When you start to draw up a property deduction for personal income tax, you must indicate there your spending on building a house. But the state will not let you roam here, considering that you are unlikely to spend more than 2 million rubles on a dacha construction. Accordingly, the maximum deduction amount that you can get from the amount of personal income tax you paid (for the past 2020, for example) is also emerging. These will be the same 260 thousand rubles (13% of the maximum 2 million).
Skeptics accuse state officials and deputies who adopted the law of cunning. Say, in this way they want to "bring unregistered real estate into the world, so that later they will rip off taxes for it, more and more every year."
– This is a flawed and far-fetched position, because the owners of houses built on suburban land have nothing to hide. All registering authorities have information about them. The construction was fixed one way or another. After all, these are not sheds or boardwalk summer houses, but practically full-fledged housing, "says Anna Sokolovskaya, a specialist in tax legislation, Doctor of Laws. – Until 2019, a property deduction could be issued for the purchase of an apartment or when building a house exclusively on plots for individual housing construction. And now houses in summer cottages and garden plots are also suitable for the opportunity to issue a tax deduction.
So, now you can officially build a house in a gardening partnership, register there, and even get money in the form of a tax deduction.
True, if you are not officially registered at work, which means that you do not pay personal income tax, you will not receive a deduction. By the way, it is given once in a lifetime. And if you have already completed it, then the second time nothing will come of it.
Evgeny Malyakin.
Photo: ADOBE STOCK
Article Categories:
Economy