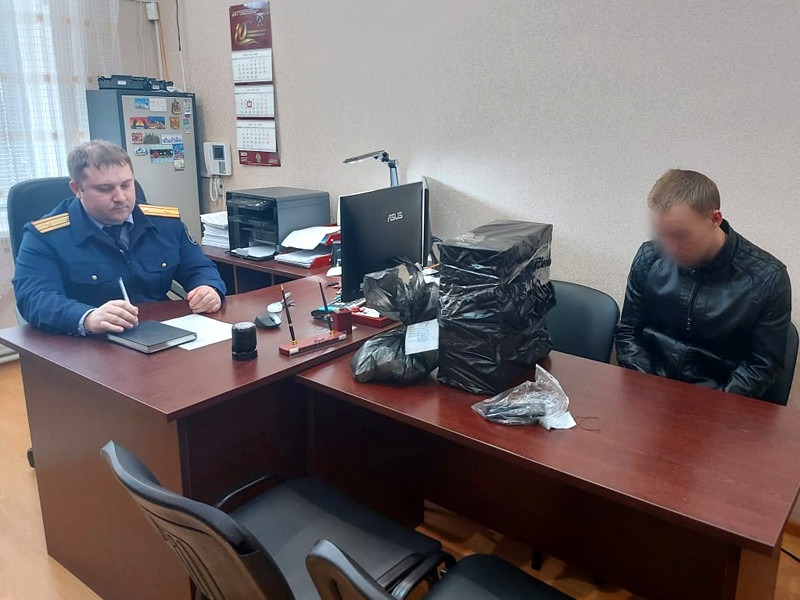 Main Investigation Department of the Investigative Committee of the Russian Federation for the Republic of Crimea and the city of Sevastopol
FSB officers and police officers detained in Crimea a resident of the village of Oktyabrskoye, Krasnogvardeisky District, who posted false information on social networks about an impending armed attack on a local village school.
After the arrest, the man born in 1995 confessed to the crime. "The citizen explained his actions with a desire to check the efficiency of the work of special services and said that he regrets what he had done," the FSB said in a statement cited by TASS.
The press release specifies that "the issue of initiating a criminal case on knowingly false reporting of an act of terrorism is currently being considered."
"I thought of the news in advance – a terrorist attack would supposedly be committed in one of the schools, so don't let the children in. I wanted to check the reaction – how the community administrator (administrator) would react and I didn't believe that they were actually reading it, but it turned out that, indeed, it is possible We arrived, we detained them very quickly. I did not have time to write, as I packed my things and went to the police station. I think I did a very stupid act, "the detainee said. The video with his confession was distributed by the press service of the FSB department. The name of the detainee was not specified.
A source in the peninsula's law enforcement agencies previously told TASS that the security forces detained a man in the Krasnogvardeisky district of Crimea who threatened to blow up a school in social networks in order to check the work of the special services.
Article Categories:
Politics