Two-time world and European figure skating champion Evgenia Medvedeva will have to get fit for future competitions, but it is also necessary to prepare psychologically. The coach of the athlete Eteri Tutberidze told about this in an interview with Channel One, under whose leadership the figure skater returned the day before.
- For some reason it seems to me that she is psychologically a little broken now. Therefore, to be honest, I want to help her get fit on the ice so that she can show her skating. And to make her feel more comfortable- said the eminent coach.
At the same time, Eteri Tutberidze stressed that the 11 years that Medvedev spent in her group did not pass without leaving a trace and the athlete is determined to show the best result. An example of this is the test skating last week, when the athlete was not in her best shape, but did not withdraw, did not get scared, thereby showing respect to both the Figure Skating Federation and the fans.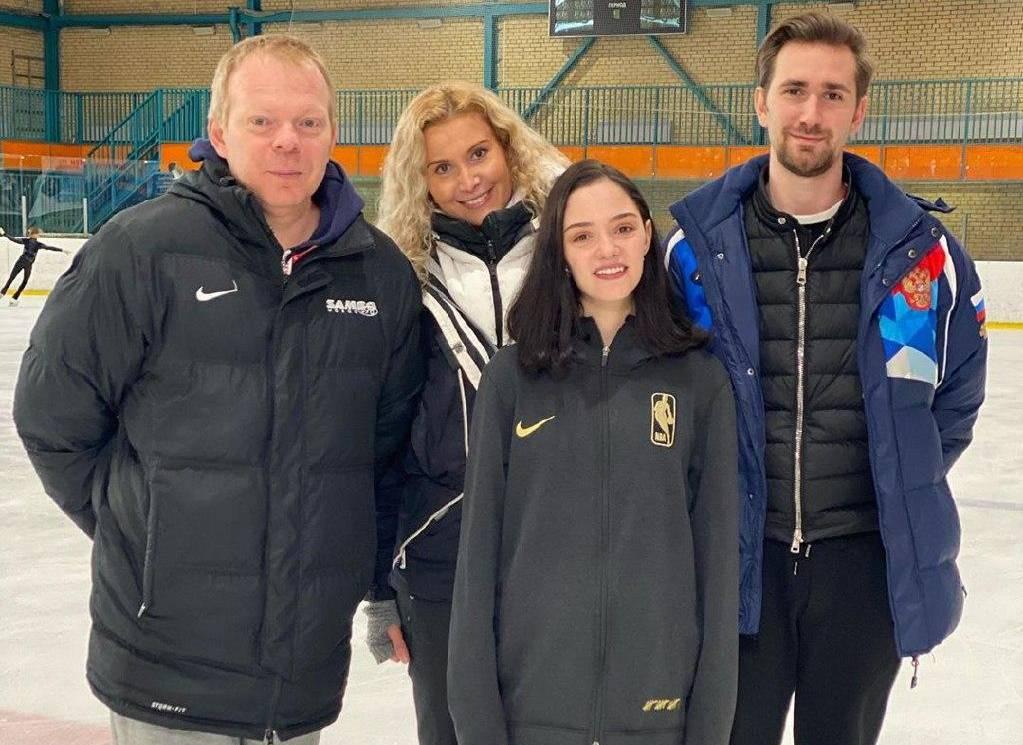 "Without loud promises." Tutberidze and Medvedev commented on their reunion
Eteri Tutberidze posted on Instagram a photo with Evgenia in Khrustalny.
Recall that Medvedev studied with Tutberidze from 2007 to 2018. After losing to Alina Zagitova at the Olympic Games in Korea, she decided to change her coach and went to Canada to Brian Orser. However, on September 15, the skater suddenly announced that she was returning to her former coach Eteri Tutberidze.
Built on bones. In the Rostov region, the construction of a kindergarten at the burial site was suspended

today at 12:27

The father of the girls brutally murdered in Rybinsk demands to recognize himself as a victim

today at 12:24

"Children are dying!" Kuznetsova urged to create a register of pedophiles after the tragedy in Rybinsk

today at 11:47
Article Categories:
Sport