After working on the show "Mask", Alexey Vorobyov went to travel around the islands of the Maldivian archipelago.
Aleksey leads a rather secretive life and his photos with mysterious girls never appear online just like that.
And now Lesha has published a video where he jumps into the pool to a young man in blue swimming trunks.
And why not assume that this man is a real friend of Alexei, who is resting with him?
True, without a girl here, too, could not do. If you look closely, this beauty in a snow-white bikini sits on a pink flamingo.
Also a friend or are they just extras for the video?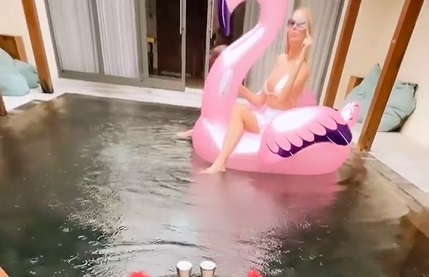 Article Categories:
Show Business