09:06, 26.01.2021
In the opinion of a humorist friend, the star of the Stand Up show just wanted to attract attention.
On January 25, it became known that the famous comedian Alexander Chaliapin was found dead in his own apartment in Moscow, located on Khoroshevskoe highway. Body of 41-year-old artist discovered by his wife Anastasia… Early in the morning she returned to the apartment from the dacha and saw what had happened in her absence. The wife of the star of the show Stand Up called an ambulance. The comedian's cause of death was suicide.
Anastasia said that for the past 20 years, her husband has been struggling with alcohol addiction. For seven years, he regularly went to a specialized clinic in Belgorod for treatment. Where did he return from a few days before the tragedy. However, qualified treatment did not help: Alexander could not overcome depression and return to a full life.
Alexander Chaliapin
Chaliapin's friend, chairman of the expert council of the National Anti-Drug Union Nikita Lushnikov said that the last year for the comedian was not easy. In addition to the pandemic, career problems fell on him, and life with his third wife did not develop the way he wanted. "The last year has already been squeezed out. But he tried to fix everything. We had to turn to our mutual friends, they were ready to support him, "said the expert.
Nikita noted that it was the wife, with whom Alexander had lived for the last two years, who insisted on his full rehabilitation. However, when Chaliapin returned from Belgorod for the last time, he drank again. After that, Anastasia left. "She distanced herself to make him understand that it was wrong," Lushnikov shared.
Alexander Chaliapin, Nikita Lushnikov and Dana Borisova
Nikita said: he is convinced that his friend did not want to commit suicide. The comedian only planned to attract attention to himself. "He knew that his wife should come home in the evening. So, perhaps, he did it specifically for her arrival. Just knowing him, I understand that he would be afraid to commit suicide. I cannot say that he was ready, he simply did not calculate, "the expert expressed his point of view.
Lushnikov did not deny that Alexander really had suicidal thoughts at some point. The reasons for them were career failures. Chaliapin was worried about the fact that by his age he could not fully realize himself on stage. He looked at the success of his colleagues and from this he fell into depression. "I wanted attention, I wanted to take place as an artist. Sasha knew his worth, "Lushnikov explained in a conversation with the StarHit edition.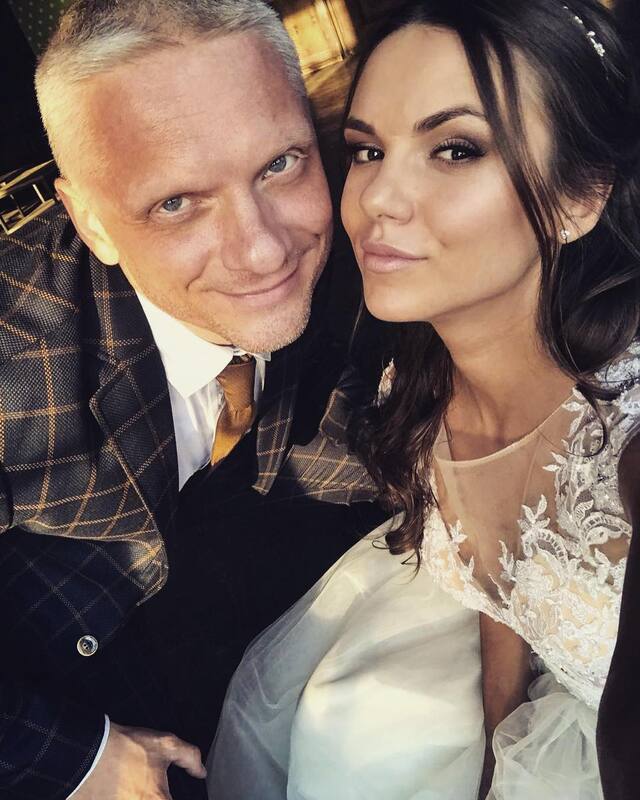 Alexander Chaliapin with his wife Anastasia
After Alexander's death, Garik Kharlamov, Irina Starshenbaum, Ilya Sobolev and Dana Borisova brought their condolences. Wife Anastasia does not comment on the situation. In the Stories section of her microblog on Instagram, she shared archival footage with her husband, and also showed a photo taken during one of their phone calls via video link.
Alexander Chaliapin with his wife Anastasia
Alexander Chaliapin was born in Lyubertsy. At the age of 12, he began attending a theater club. In 2001, Shalyapin graduated from the acting department of the Samara State Academy of Culture and Arts. He began his career as a host of entertainment events. As a comedian on stage, Alexander tried himself in 2010, the first loud statement about himself happened at the festival "Big Difference". And already in 2012 he became a permanent resident of Stand Up on TNT. Alexander has a daughter.
Read also:
Ilya Sobolev called Alexander Chaliapin, who committed suicide, a cool comedian
Garik Kharlamov honored the memory of Alexander Chaliapin, who committed suicide
The representative of the committed suicide Alexander Chaliapin said that the stand-up comedian suffered from depression
Article Categories:
Show Business