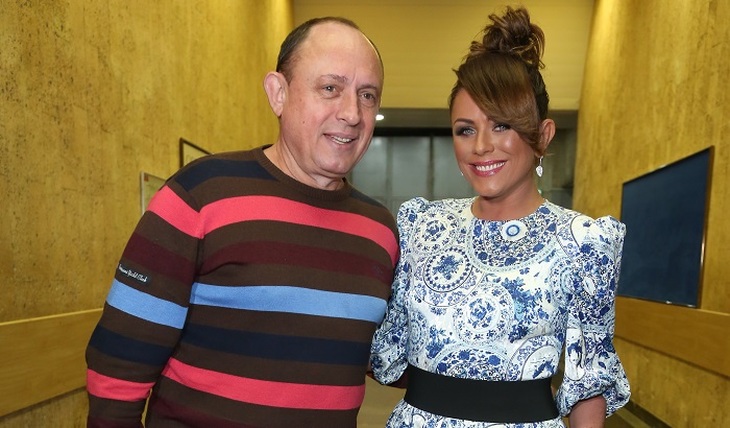 The three-part film about Yulia Nachalova, which was shown by Channel One as part of Ksenia Sobchak's Dok-Tok show, was timed to coincide with the singer's 40th birthday.
And Yulia's relatives are not going to stop there. They have other ideas and ideas …
The film, I must say, is hard-won. Because he was supposed to appear on the First Channel much earlier, but a pandemic prevented. The show was postponed, postponed … And it took place on the eve of the artist's birthday. Moreover, shortly before the media screening, sensational news flew around: supposedly, Yulia, in addition to Vera's daughter, has a son from football player Yevgeny Aldonin. And he was born … after the death of Nachalova.
The last lover of the singer Vyacheslav Kudrya seemed to take advantage of the biomaterial left by her – as a result, with the help of a surrogate mother, a charming baby was born. Some of the artist's friends said that all this is complete nonsense. Others noticed that Kudri's child was indeed born, but he was not from Julia. In any case, the news, even if it is fake, attracted increased attention to the film.
The audience saw the drama, which combined documentary footage from the life of the singer and the scenes played out by the actors. Actress Marina Orlova appeared in the image of Nachalova. And the artist's friend and PR director Anna Isaeva played herself. And she shared her impressions with us:
– The film began filming in the spring, and continued in the fall. At first everything went like clockwork for me. She closed her eyes – and immediately there was a feeling that this was not a film being shot, but events were taking place in reality. There was no feeling that this was just a game. In the frame with the actress, I behaved in the same way as I would behave with Julia in ordinary life.
I didn't have to portray anything, I lived it. But then there was a big break in filming, after which a lot changed for me. I no longer felt Julia's invisible presence so keenly. Time was still running out, but there was an urgent need to learn the text, to portray something there. And so I was tormented in the frame. I didn't know what the result would be, I was worried …
I must say that the script of the film is based on the stories of Julia's inner circle. Each of us told something, and then this or that episode arose from it. Julia's parents gave an interview for the film. But even they could not somehow radically influence the script.
Did Yulia's parents like what happened?
In general, they have good impressions. There are many things in the film that touched them. Of course, if you dig deep, you can find something to complain about. But we did not focus on such nuances.
Moreover, I hope that this film will have a sequel, there is such an idea. After all, this film did not include a block that reflects the American period of Julia's life, and this is a very interesting, rich part of her biography!
We are also planning to release a duet album. During her life, Julia managed to sing with almost all the artists: with Lev Leshchenko, with Nikolai Baskov, with Larisa Dolina … And this is a very worthy musical material! I would like everything related to the name of Nachalova not to fade away …
Lydia Mezina.
From the archive of Y. Nachalova.
Article Categories:
Show Business