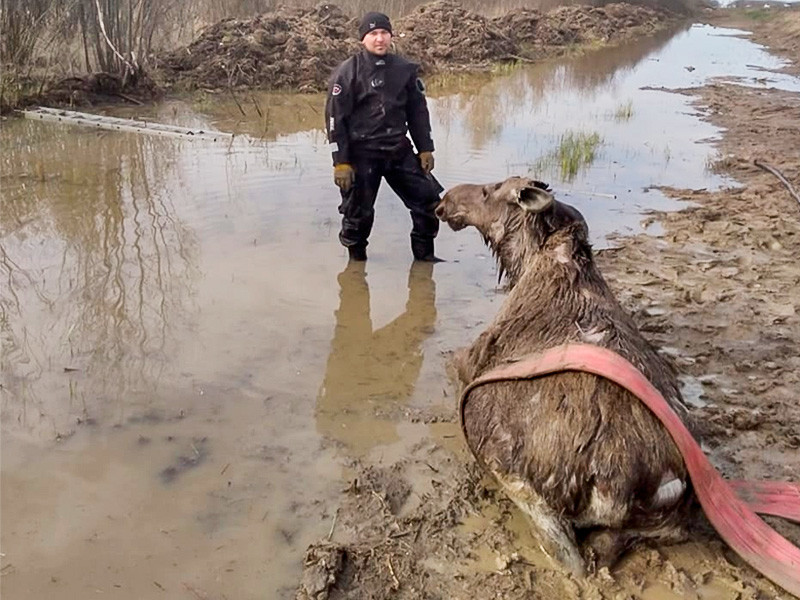 Photo: Ministry of Emergency Situations53 Novgorod Region / VKontakte
Rescuers pulled out a drowning elk from a Novgorod reservoir, Interfax reports with reference to the regional department of the Ministry of Emergency Situations.
The call came from the village of Borki. Rescuers of the Novgorod search and rescue squad and firefighters went to the aid of the animal, unable to get out of the water on its own.
Arriving at the scene, the Emergencies Ministry officers with the help of strong wide bands pulled the elk ashore and handed it over to the game managers for veterinary assistance.
Article Categories:
Politics