18:59, 18.02.2021
The actor's bride was his previous wife Marina Anisina.
59-year-old Nikita Dzhigurda is about to tie the knot. Marina Anisina became the bride again. The actor has already been married to the 45-year-old figure skater since 2008. The spouses' celebration was scheduled for February 22.
Nikita admitted that initially he wanted to sign on February 23 – Defender of the Fatherland Day, and also on this day 13 years ago, the future spouses played their first wedding. But then he was persuaded to formalize the relationship the day before the holiday. The actor noted that he found the date attractive, and also on this day the Griboyedov registry office of Moscow celebrates its 60th anniversary.
Dzhigurda admitted: he and Anisina submitted an application only a week ago. The artist noted that the decision was spontaneous. Marina in early February called him from France, where she now lives, and said that she loved her ex-husband and wanted to become his wife again. At the same time, according to Dzhigurda, they had plans for painting a year ago, but the coronavirus pandemic prevented everything.
The first wedding of Nikita Dzhigurda and Marina Anisina
"This time we wanted a quiet wedding, only for the closest ones. But friends want fun: they cover the clearing. So everything is as it should be: there will be a white dress and more than one, "said arthritis. Nikita stressed that he had always loved Marina. He noted that he fell in love with the 2007 Olympic champion at first sight. Dzhigurda immediately confessed his feelings to her and offered to become his wife. At first, Marina did not agree, but in 2008 she married the artist. "I told her 14 years ago that she is my last woman on this planet," said Dzhigurda.
In the marriage of Marina and Nikita, two children were born. In January 2009 was born Mick Angel Christ, and on January 23, 2010 was born Eva-Vlada… In 2016, the couple divorced. After eight years of marriage, the reason was the "irresponsible attitude of the husband to the family." This is exactly what was said in the document that was sent to the court. After the official divorce, Anisina left for France with her children. Nikita said that now the children are very worried about their parents' new wedding. But the daughter will not be able to fly to the celebration due to problems with her passport. "But already on March 27, on the day of my 60th birthday, both my daughter and my son will be in Moscow. Here's a gift for the anniversary, "- said Dzhigurda in a conversation with" KP ".
Marina Anisina and Nikita Dzhigurda with children
Recall that Dzhigurda concluded his first marriage with an actress Marina Esipenko, who left the bard Oleg Mityaev for the sake of a relationship with Nikita. In this union, their son was born in 1984 Vladimir, who has already made the actor a grandfather. After a divorce from his first wife, Nikita had a civil relationship with a poet and photographer – Yana Pavelkovskayawho gave birth in 2002 Artemia-Dobrovlada and Ilya-Maximiliana in 2008. After parting with Jiruga, the mother of his two children came to her senses for a long time. The actor left and left them without money. At the same time, at that time Yana Pavelkovskaya did not have a job, but she had a five-year-old son in her arms and an eighth month of pregnancy. To survive and feed her family, the woman went to a psychotherapist and mastered the profession of a photographer.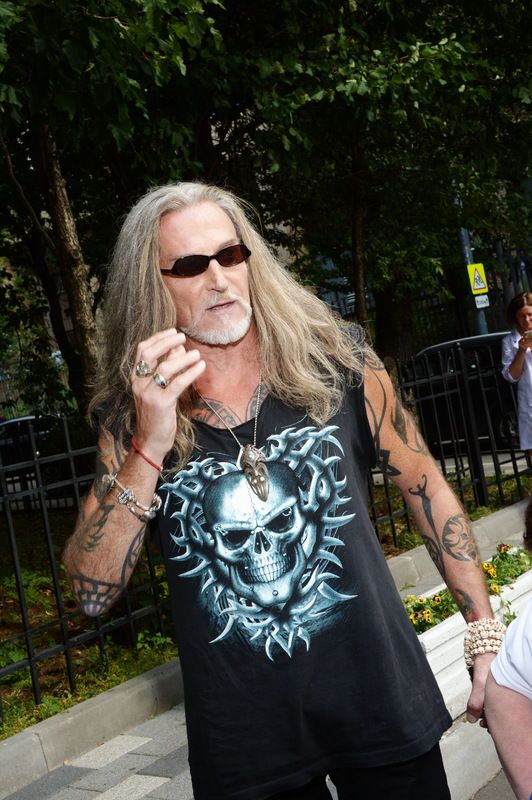 Nikita Dzhigurda
Read also:
The children of Nikita Dzhigurda inherited an apartment for a million euros in France
Nikita Dzhigurda admitted that he earned 3.5 million rubles from his divorce from Marina Anisina
Nikita Dzhigurda said that because of him Andrei Malakhov was fired from Channel One

Article Categories:
Show Business