16:19, 10/14/2020
The singer said that for a week she had been laughing at false information about herself.
Last week, a number of media outlets published news about the disappearance of 54-year-old Marina Khlebnikova. The artist, who admitted that she suffers from an incurable disease, stopped appearing on social networks and did not appear for several months. Khlebnikova's neighbor said that she saw the singer two weeks ago, but since then Marina never went outside. And the other day a resident of the house noticed an ambulance team at their entrance at night. The woman suggested that the star was hospitalized in a drug treatment clinic.
Today Marina commented on the rumors about her hospitalization. "I have never deceived my listeners. And now I'm not going to do this. For a long period (2-3 years) I was silent, but now I will say only once, but so that for the whole country; friends, I have NOT disappeared anywhere, I do not lie in any clinic, I do not drink (for a very long time) and nothing close! My friends and I have been laughing for a whole week at how journalists and all sorts of bloggers (who are known only by what are known) are trying (for some reason) to catch me in something that is not, for the sake of views and attracting an audience to their Internet "magazines" and blogs (note that really serious publications never allow themselves to publish unverified information, so make your own conclusions about these publications) "- wrote Khlebnikova (spelling and punctuation of the author are given unchanged. - Prim. row.).
Marina Khlebnikova denied information about her hospitalization
The singer added that she was very amused by the TV channels, which "cut off the phone" to her press service with a request for comments on this issue. According to Khlebnikova, such a story repeats itself every six months and it is funny to her, because everyone is copying stuff from each other, in which the readers for some reason believe. "The summary of my speech is as follows; my friends, my dear ones, I urge you to think with your own head, and not read those black stories that are presented by the media. All the most relevant information about me here, on Instagram, or in my official pages on other social networks, and you will not find anything fresh anywhere, only rumors and gossip of people who want to get cheap advertising for personal purposes, "Marina said.
By the way, the singer told what she is doing now: she lives in her beautiful family and spends time with friends, and also records new songs, which, according to Marina, will soon be a lot. It is worth noting that in 2018 Khlebnikova's first husband Anton Loginov committed suicide. Moreover, the ex-husband of the singer took his own life in her apartment. Khlebnikova was the first to find Loginov's body.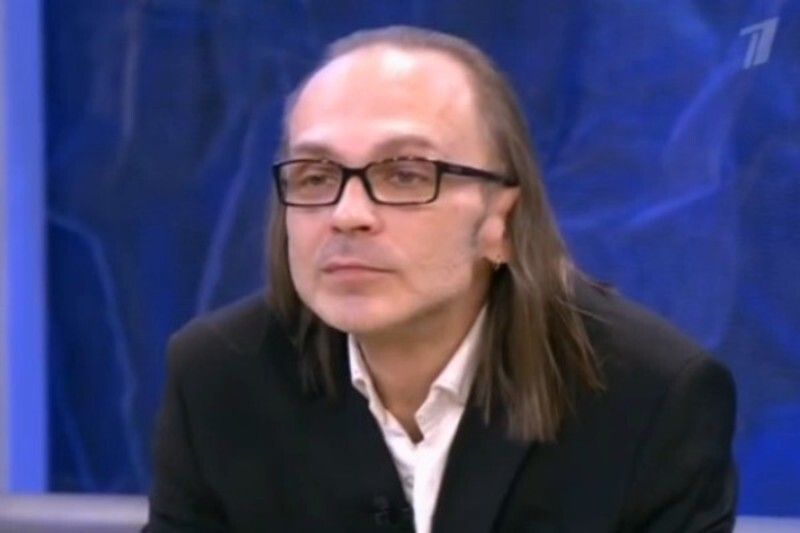 Anton Loginov
Despite the divorce, the singer continued to closely communicate with her ex-husband and maintain friendly relations with him. In a suicide note, Anton Loginov said that Khlebnikova was the meaning of his life, and also expressed regret that Marina did not love him as much as he did her. After the suicide of her ex-spouse, Marina went to the hospital with a nervous breakdown. Due to poor health, the artist was not even able to attend Loginov's funeral. After the experience, Khlebnikova closed in herself and practically ceased to appear in public.
Read also:
Marina Khlebnikova plans to erect a monument on the grave of her ex-husband
Kai Metov showed a photo of Marina Khlebnikova, emaciated after the death of her ex-husband
53-year-old Marina Khlebnikova first spoke about her illness, because of which she left the stage
Article Categories:
Show Business