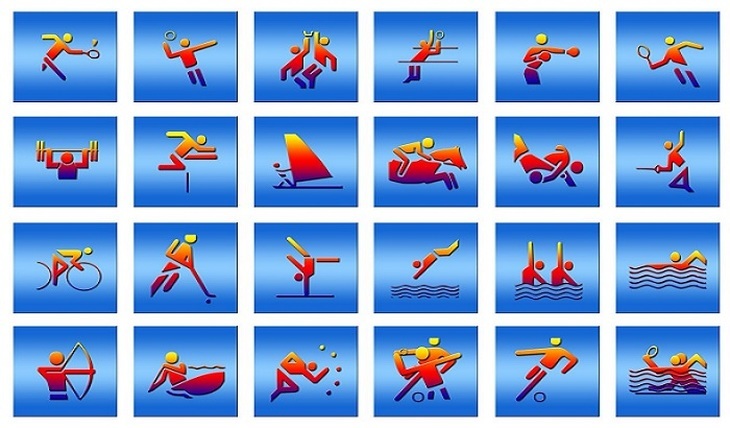 Mir Novostey sums up the results of 2020 and names five stars of Russian sports, about which we talked and read the most.
Here they are, the kings of the hype. We also predict what will happen to them in 2021.
Alexander Ovechkin (35 years old),
hockey
Why do they talk about him: it could seem that Ovechkin's career at 35 is already going into decline. But he still remains the most popular athlete in Russia, because, on the one hand, he is the most recognizable Russian in America, and on the other, when he comes to Russia, Ovechkin constantly talks about his friendship with the president and the creation of the Putin Team, which excites society … There are no people who are indifferent to this hockey player.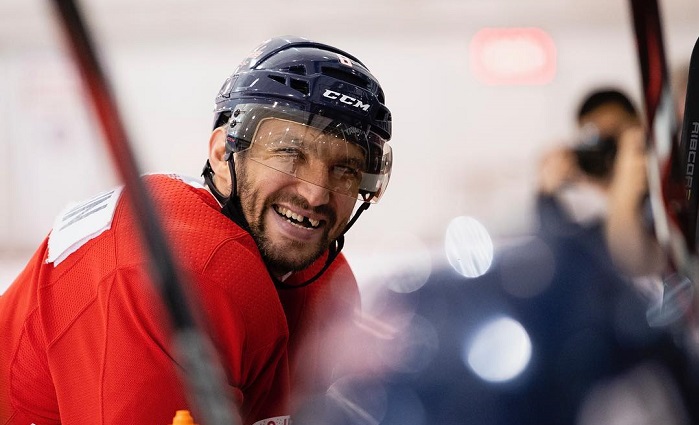 In addition, Ovechkin no longer catches the hype on his person, and popularity itself surrounds his life, and his every step is responded to in the tabloid press. So, it was discussed that Sasha became a father for the second time: a second son, named Ilya, was born in his family. It was also interesting that Ovechkin celebrated his 35th birthday in a banquet hall, where 500 people gathered. And all this happened in the midst of a pandemic, some guests later even got sick with coronavirus.
What will happen to him in 2021: New NHL season kicks off on January 13th. Each club will play a shorter number of games – 56 instead of the usual 82. But Ovechkin (706 goals scored in his career) will continue to hunt Wayne Gretzky's 894 goals in NHL history. This will strengthen Ovechkin's already powerful brand, making him as legendary as Pele or Maradona in football. And this brand will work for Ovi after the sport, even if he goes to work in the State Duma or the presidential administration. Judging by his rhetoric, Ovechkin wants to build a political career.
Evgeny Plushenko (38 years old),
figure skating
Why do they talk about him: Plushenko not only opened his own academy, where he teaches children figure skating at fabulous prices. He now acts as a manager, luring talented and ready-made athletes from the Eteri Tutberidze group.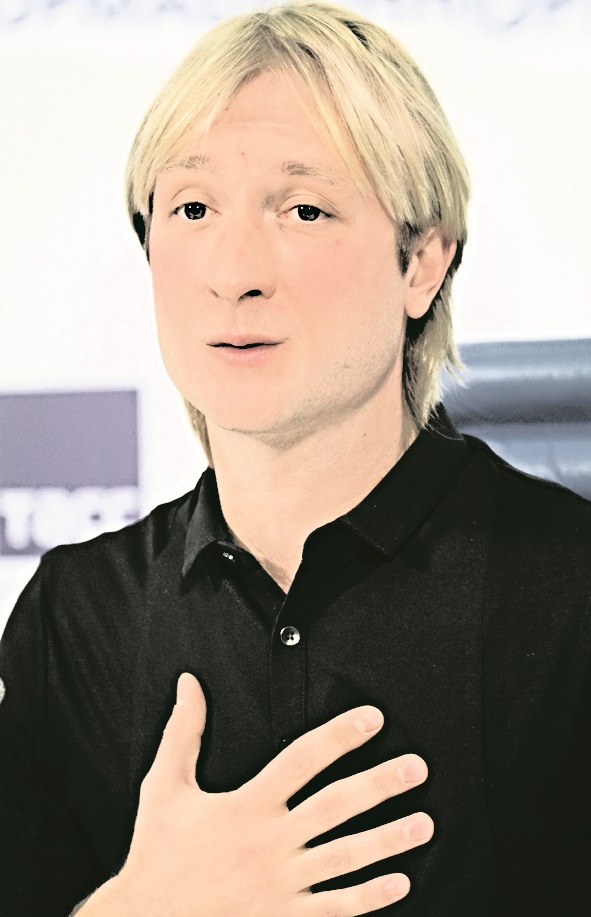 We will not name all the names, but the loudest transition is Alexandra Trusova. Not yet formed a teenager, due to the very high complexity of the execution of the elements, she was ready even for the "gold" of the Olympics.
But what did we see? Alexandra, under Plushenko's leadership, does not dominate women's figure skating at all. She became only third at the recent Russian championship. This gave Evgeny a reason to make scandalous statements that they were killed by the judges. And Tutberidze's student Anna Shcherbakova, who recently had a coronavirus, became the champion. In general, the doctors did not advise her to compete, but the athlete went to the ice and took the gold, leaving Plushenko and the company at a broken trough.
What will happen to him in 2021: Eugene will continue to be an odious person, a sort of Professor Moriarty from figure skating. And in the new year, when the competition resumes after the pandemic, he will bring Trusova to the 2022 Olympics in Beijing, which has not yet been postponed from the date and place of H.
This will be Plushenko's moment of truth. Either he will recommend himself as a strong manager who knows how to buy hot horses before races that bring him victories, or will show himself as a complete mediocrity, whose actions even harm Russian sports if Trusova cannot take the "gold" of Beijing or even be left without a medal …
Daniil Medvedev (24 years old),
tennis
Why do they talk about him: We haven't had such a powerful figure in tennis for a long time – since the times of Evgeny Kafelnikov and Marat Safin. Tennis was not particularly on hiatus due to the pandemic, and Medvedev managed to make a splash.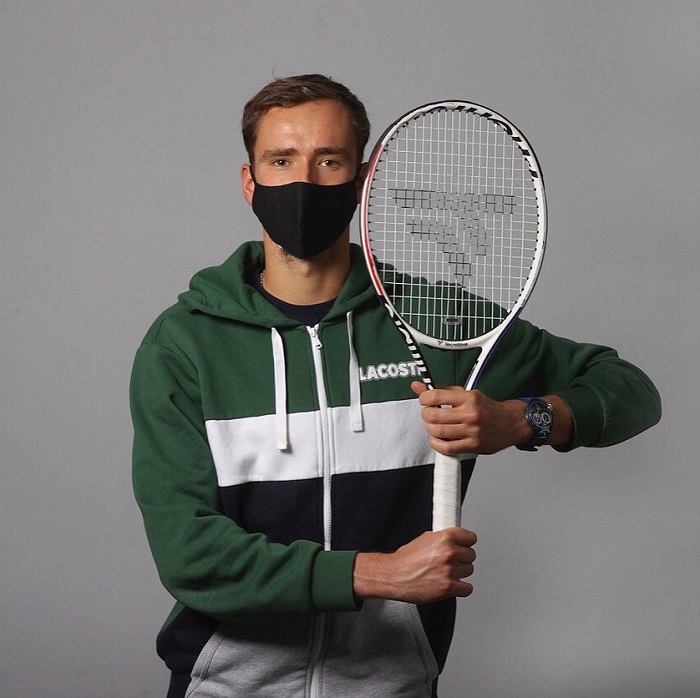 The crown of the year was November, when Daniel won the final of the final ATP tournament for the first time in his career, which brought together the strongest tennis players from the top of the rating. Medvedev became the first tennis player in history who beat all the representatives of the top 3 in the final tournament. On the way to the final, Medvedev defeated Novak Djokovic, Rafael Nadal and Dominic Tim. Thanks to this victory, Medvedev finished the year in fourth place in the overall ATP ranking.
What will happen to him in 2021: Medvedev seems to be a Russian athlete, but a little out of touch with reality, because he came from an elite family, studied at MGIMO, moved with his family to France, where he trains at the academy. He will receive all-Russian glory if he can perform at the Tokyo Olympics, where he will win a gold medal. This will be strong!
Ilya Kovalchuk (37 years old),
hockey
Why do they talk about him: Kovalchuk's best years and goals are over. It is unlikely that he will be called to the Russian national team at this age. He spent five years at SKA St. Petersburg, decided to return to the NHL, but received nothing in America but money.
The contract for $ 18 million with Los Angeles was not worked out until the end, the contract was bought out, and Kovalchuk himself was parted. He moved to Montreal, where he played well. But it turned out to be a staging post to get to Washington and compete for the Stanley Cup.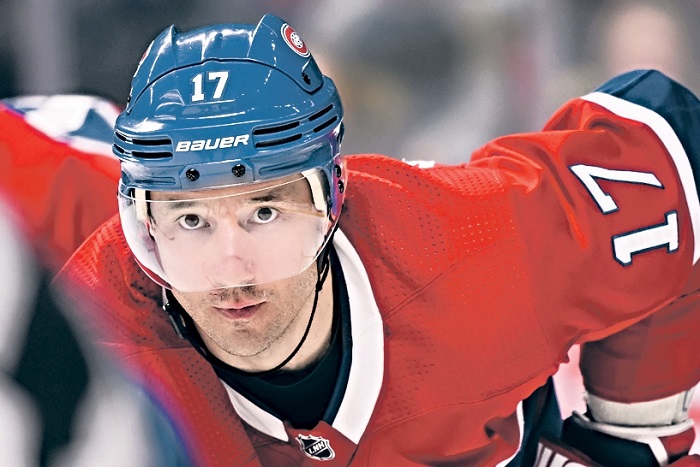 However, Kovalchuk failed in the playoffs and did not take a prize, which he does not yet have in his career. It looks like he gave up on hockey America. Unable to find work, Ilya decided to return to Russia and signed a contract with Avangard Omsk, where he would receive 40 million rubles for three months of work. The case when first you work for a name, and then the name works for you.
What will happen to him in 2021: Kovalchuk will continue to be in the spotlight. There are two scenarios. Positive – he, as a captain, leads Avangard to the first Gagarin Cup in the history of the club, restores his shaky name, shows himself as a strong hockey player. Negative – Kovalchuk will show himself weakly in the KHL, he will not be able to give a result, everyone will laugh at him, and he will become a laughing stock among the fans. However, the second scenario is unlikely to be realized, because Kovalchuk is still a strong athlete by KHL standards.
Artem Dzyuba (32 years old),
football
Why do they talk about him: The captain of the Russian national team got into a disgusting scandal when a video was leaked to the Network in which Dziuba was engaged in masturbation, filming himself on camera.
It turned out to be such a deafening resonance that the head coach of the national team Stanislav Cherchesov unhooked Dziuba from the matches, and Russia in the League of Nations flew into Serbia with a score of 0: 5, and it was a real shame. In addition to all the misfortunes, Zenit, for which Dziuba is playing, once again failed miserably in the Champions League.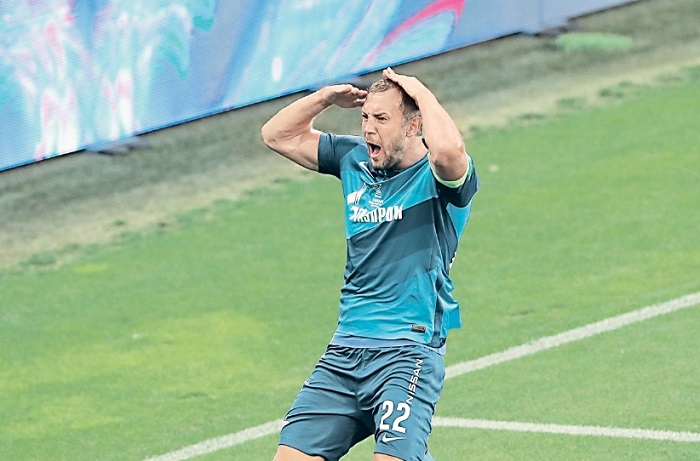 All in all, it was a shameful story on all fronts. Of course, Dziuba's rating has grown in a sense, going beyond the scope of ordinary sports. Artyom became the hero of yellow chronicles and publications. It was actively discussed how his wife would react to this story. But this is hardly what Dziuba dreamed about, especially because of the collapsed image some advertisers turned away from him.
What will happen to him in 2021: Dziuba is simply doomed to repeat the success of the 2018 home world championship, when the Russian team reached the quarterfinals, where they lost to Croatia only on penalties. Then Artyom from an average football player became a hero of the nation and was even called to play in the English championship. For two years, Dziuba wasted all his fame. It is necessary to return it at the European Championship, which will be held in 11 countries, including Russia. The matches will take place in St. Petersburg. True, the national team still needs to get into. Will Cherchesov forgive him, under which the chair is also swaying?
In general, our forecast is that the Russian national team at Euro will not shine, but will even fail. And Dziuba will not be able to fly into star orbit again.
Material prepared
Stepan Stroyev.
Photo: INSTAGRAM,
agency "Moscow",
O. Bukharev / TASS,
ZUMATASS
Article Categories:
Sport