19:47, 10/12/2020
The singer posted a photo with Amelia.
Alexey Chumakov and Yulia Kovalchuk became parents for the first time on October 12, 2017. The couple had a daughter, whom they gave the sonorous name Amelia. The couple rarely talks about the heiress and hides how she looks, but sometimes the artists, nevertheless, lift the veil of secrets by posting a photo of Amelia either from the back or half-turned. And today, on the baby's birthday, Julia shared a picture in which it is impossible to see the face of the birthday girl. By the way, the shot was taken in the hospital.
"Whoever says anything, there is no happier moment of the birth of your child in life. My angel, Amelechka, be better and happier than us, as our daddy says, and I only pray that you live under a peaceful sky, God protected your vulnerable soul from adversity, and my dad and I will always be there. Happy birthday, my little princess, with your 3rd birthday! " - Kovvalchuk wished the girl (spelling and punctuation of the author are given without changes. - Prim.red.).
37-year-old Yulia Kovalchuk touchingly congratulated her daughter on her 3rd birthday
Julia Kovalchuk and Alexey Chumakov have been married since 2013. Before the wedding, they had been in a relationship for five years. Many were interested in why Alexey and Yulia were in no hurry with the children. There were rumors that the singer had health problems, but Chumakov denied these speculations in the Secret for a Million program. He said that they did not have children for so long only for one reason: he and Julia decided to seriously prepare for the issue of having a child.
However, Julia does not regret that she was in no hurry with the birth of her daughter. By the way, apparently, they do not plan to dwell on one baby with Alexei. So, the singer hinted at an imminent replenishment in the family during one of the social events. "Firstly, each of us has achieved certain heights that we need. Second, and most importantly, we have Amelia. If I had given birth earlier, it would not have been her, but someone else. And our incredible daughter is Amelia. And, God willing, soon she will have a sister or brother, "the star surprised with an unexpected statement.

By the way, according to Julia, at the beginning of her life together, she behaved very selfishly towards her lover, trying to make him live in her own rhythm, which was fundamentally wrong. The singer also admitted that she and her husband did not divorce, largely because they understand how necessary it is sometimes to spend time separately from each other. "Being even with a loved one 24 hours a day is incredibly difficult," the star explained her position.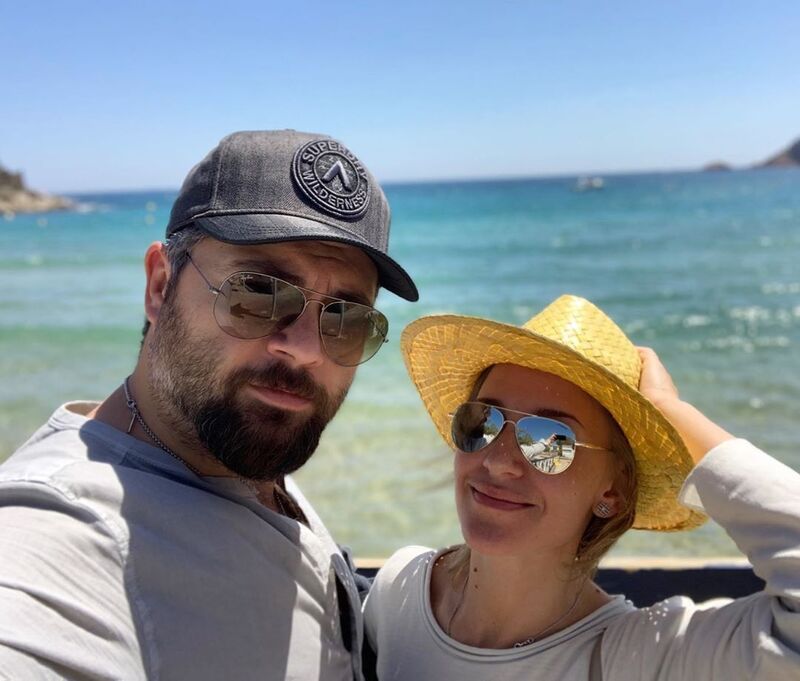 Alexey Chumakov and Julia Kovalchuk
Earlier, Yulia Kovalchuk told how their daughter and Alexei Chumakov looks like. "It changes every month. Now she looks like Lesha, although just three or four months ago, everyone said that she was my copy. In my understanding, a daughter who looks like a father is a magical symbiosis! Moreover, our dad is very handsome, "said Kovalchuk. She also added that the husband "melts like butter with pleasure" when people around him notice his resemblance to his daughter.

Read also:
Julia Kovalchuk touchingly congratulated Alexei Chumakov on his 7th wedding anniversary
Yulia Kovalchuk touchingly congratulated the godfather of her daughter Soso Pavliashvili on her birthday
Yulia Kovalchuk told how their daughter is growing with Alexei Chumakov
Article Categories:
Show Business