It's one thing to be a tourist in Dubai and quite another to live there. What it is like and whether it is worth dreaming about moving to the city of millionaires was told by the entrepreneur Yekaterina Rahbarmadani, who has been living in the Emirates for 8 years.
Tell us your story with Dubai, how did you decide to move?
My husband and I have lived in Iran since 2003 and returned to Russia in 2009. Then we had our own dry cleaning – a difficult business in Russian realities. A friend of her husband offered him a job in Dubai for a logistics company. Having flown out for exploration, he signed a contract for 2 years. For the first time we daughters flew just to visit him, as tourists. We liked everything and we stayed.
Many people dream of moving to Dubai, does the city have a reputation as a paradise with sheikhs, expensive cars and skyscrapers? Is this really so or are there some pitfalls of their own?
In Dubai, a paradise life really awaits you, but this is only with a certain level of income and opportunities. Then any service at the highest level is available to you. However, there is also a working class in Dubai – these are visitors from India, Pakistan and African countries. As a rule, they perform low-paid work on construction sites, in taxis, as service personnel. The average salary here is $ 700-900. Of course, such an income will not make much of a difference in Dubai. However, they are provided with housing, food, clothing, travel, medical insurance. In addition, there is free food and water in almost every mosque. There are also many refrigerators around the city with free treats for the poor.
Tell us about the difficulties of assimilation.
Dubai is an international city. The indigenous population is only 20%, the remaining 80% are expatriates. As for restrictions on clothing or movement, I do not feel them despite the fact that this is a Muslim country. Bars and restaurants serve alcoholic drinks, and locals are frequent guests of such establishments. There is an incredible mix of cultures, traditions and mentality, which together has formed a new, distinct Dubai mentality.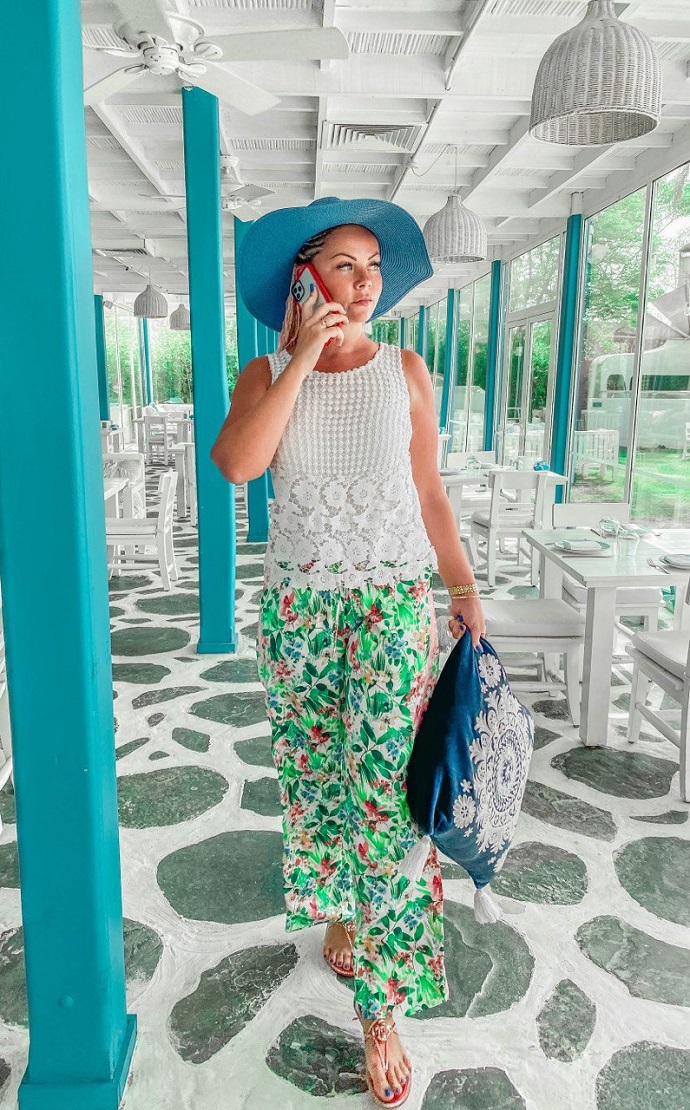 The eternal question: is it expensive to live in Dubai and how much do you need to earn to feel comfortable?
It is undoubtedly expensive to live in Dubai. Of course, there is no definite figure. Everyone lives in a different way and is used to a different level. For my husband and I, the main thing is our children, their future. For example, we pay $ 40,000 a year for school, $ 20,000 for sports training. Utilities cost an average of $ 1,500 a month, but such a house we rent costs $ 4,000, gasoline for 2 cars – another $ 250, and we spend about $ 3,000 on groceries. For going to restaurants, walking, entertainment – about $ 3000. We do not go often, but to good places. Plus, attendants and other expenses – a gardener, a housekeeper, maintenance of the community where we live, pool maintenance, car wash, mobile communications, Internet, and so on – about $ 2,000 per month
Is it difficult to be a mom in Dubai?
Yes. This is hard. Incomparable to being a mother in Russia. They do not look at the fact that the UAE is one of the safest countries, here no one lets the children go anywhere. Parents take them to any events, then pick them up. The child cannot go anywhere himself, the children are all at home, attached to their parents and gadgets, they communicate very little with each other in person. On weekends, they sometimes go for a walk to the mall together. Schools, like everything related to education, are expensive, the average cost is 20-25 thousand dollars a year. And this is the most high school. If the parents are somehow wrong with the child, he can easily call the police. You cannot touch, bring up and talk with other people's children, if you stroke someone else's child on the head, this is a fine and deportation. Schools study from 8 to 5 pm, there are no homework, it is forbidden to take books and notebooks home and it is strictly forbidden for parents to interfere in the educational process.
Do you have your own business in Dubai, tell us about it, what are the features of business in the UAE?
For example, negative reviews on the Internet are prohibited in Dubai. For example, a woman came to a salon for a manicure and did not like it, but she has no right to write in her social networks or anywhere else that the salon is such and such, do not go. Crazy fines for bad reviews, whether it's true or not, are monitored by a dedicated police department. Information that defames business is held accountable. From the point of view of competition, this, of course, is not bad, but the consumer remains unprotected. If you don't like the service, you need to go to court.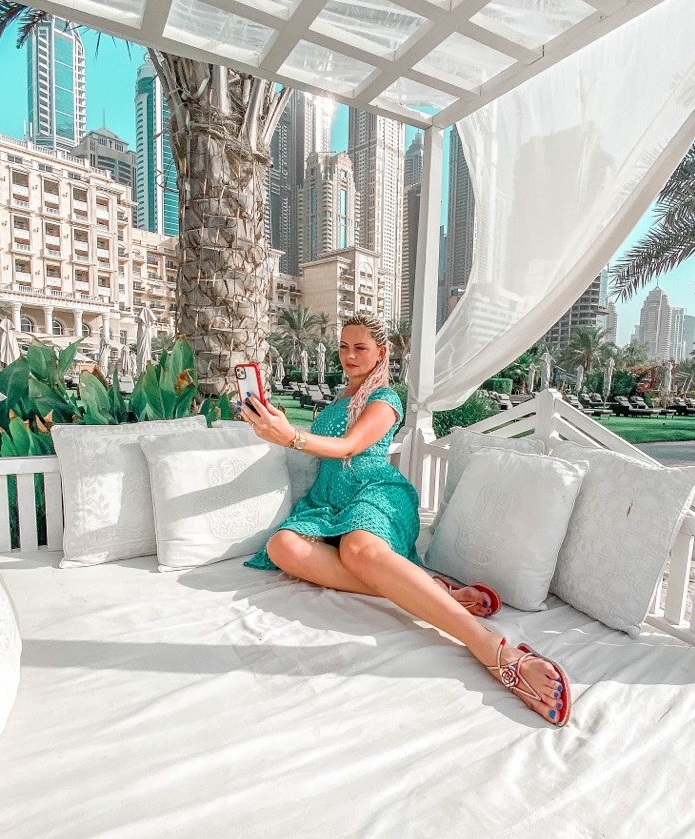 Article Categories:
Show Business