14:19, 18.10.2020
Valeria's son noted that he felt incredibly happy because of future fatherhood.
On August 28, the wedding of the son of the singer Valeria - 21-year-old Arseny Shulgin and Liana Volkova... At the celebration, the groom's mother entertained the guests, among whom there were enough show business stars, with her songs. For the event, the bride chose a fluffy dress, which provoked conversations about the interesting position of the 22-year-old beloved Arseny. Rumors were also fueled by the fact that the family organized the wedding in just a month. Shulgin himself practically confirmed this information last Tuesday by publishing a photo with his wife, where he holds his hand on her protruding belly. However, the newly-made husband did not comment on the expectation of replenishment.
Today Arseny Shulgin published a series of pictures with Liana, where the emphasis is on the pregnant belly of the businessman's wife. "1 + 1 = 3. We will have a baby. I feel incredibly happy. The fruit of our tremendous love. Love you very much @lianashulginaa. Now we officially accept congratulations ", - stressed Arseny in his microblog on Instagram (spelling and punctuation of the authors hereinafter are given without changes - Prim. row.). Volkova shared the same photos in her microblog on Instagram. "We are growing. It is beyond words that we are feeling now. Our love story will run around the house ... I love you immensely @arseniy_shulgin, "she confessed her love for her husband.
Arseny Shulgin showed a photo with his pregnant wife (gallery - scroll to the right)
It is interesting that after the wedding, when rumors about Liana's pregnancy began to circulate, Valeria and Joseph Prigogine sharply denied this fact. The singer even outraged suggestions that her newly-made daughter-in-law had become pregnant before the wedding. The artist complained that they are already trying to blacken the happy couple from the very first days of their life together. However, less than two months have passed since the wedding, and rumors that Valeria will soon become a grandmother again were confirmed.
After the wedding, Prigozhin and Valeria denied the pregnancy of their daughter-in-law
Recall that 21-year-old Arseny proposed to Liana in July of this year, arranging a romantic surprise for her. In August, an official wedding took place at the Kutuzovsky registry office with a further banquet in the Moscow region. As Shulgin's stepfather, Joseph Prigogine, noted, the young businessman paid for the celebration himself, and did not ask his parents for money. As the producer boasted, he raised his stepson to be an independent person, and he is proud that his children do not sit around their parents' necks. After a month of family life, Arseny Shulgin shared his first impressions of the marriage. He noted that he is delighted with his new status, because now they are waiting for him at home with a delicious dinner.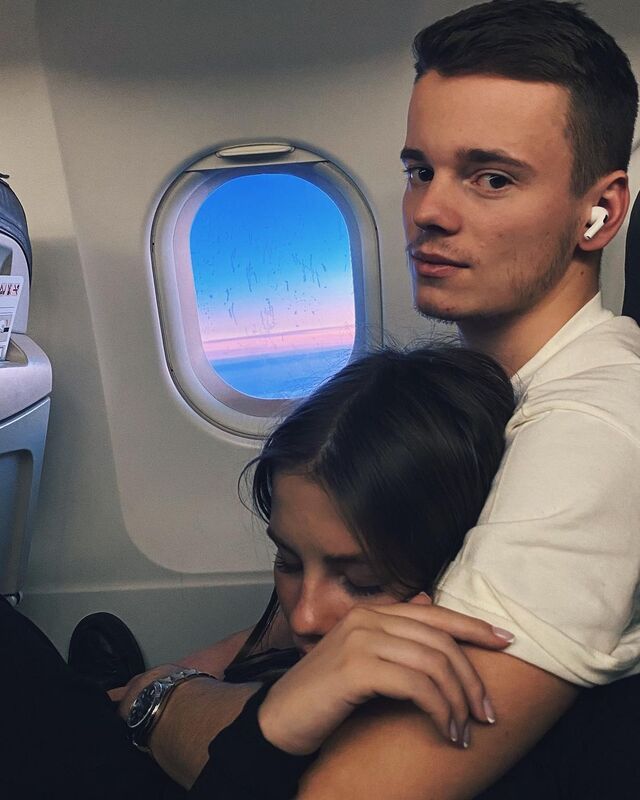 Arseny said that he is happily married
Recall that Arseny Shulgin became the third child of Valeria, whom she gave birth to from producer Alexander Shulgin. The eldest son Artemy two years ago already arranged his personal life, and also made the singer a grandmother. The singer's daughter Anna, who took the name Shen, is building a musical career, recording albums of her own composition. The artist's children do not communicate with their biological father, remembering his attitude towards the mother. Shulgin repeatedly raised his hand against Valeria, oppressed and limited freedom. The pop star's divorce from her tyrant husband was loud. Now the elder son of the producer Artemy does not even want to show his child to his own grandfather. Valeria's children consider their stepfather to be their real father - Joseph Prigozhin. However, Arseny Shulgin stated that he does not hold a grudge against his biological father and will even help him financially if necessary.
Read also:
Joseph Prigogine said that Yana Rudkovskaya named her newborn son in honor of Arseny Shulgin
Valeria's 21-year-old son confirmed the pregnancy of his 22-year-old wife
21-year-old son of the singer Valeria shared his impressions of family life
Article Categories:
Show Business